Why Won't Your Garage Door Open?
An overhead door that won't open is a signal that there is a problem in need of repair. If you are facing this problem, means it need to be fixed by a garage door repair professional in Toronto as soon as possible. In the meantime, if you fix the problem, you should be able to open and close the door.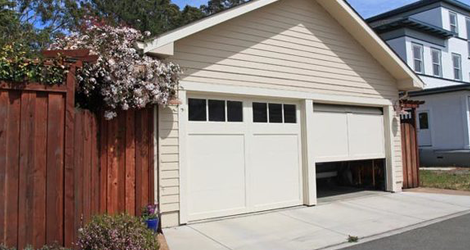 The overhead door is the biggest door in your house. It can be very inconvenient when it stops working properly. As a homeowner, you may have faced that tell-tale situation when your overhead door refuses to open or close. Here we have compiled a list of the top reasons why your garage door might not be working correctly. There could be plenty of reasons, but these given are the most common reasons.
Broken torsion spring: Torsion springs are important for normal garage door operations. As you know garage doors are very heavy in weight and other parts of the door are not strong enough to lift the door. A torsion spring is the main part of the door that help to move the door. Torsion springs work under a lot of pressure. With a broken spring, your door is not able to move.
Cables have snapped: Sometimes when spring breaks on a garage door, the cables will snap under the immense amount of energy produced by the break. Broken cables will cause damage to a garage or vehicle. If you have a snapped cable problem, it is highly recommended to call a professional without wasting a time.
Remote does not work: This is one of the most common problems that people face. The battery of remote could be weak. If the batteries of the remote are dead, you won't able to open or close the door. Changing the battery is pretty simple. After removing the old batteries, make sure you check the remote is working properly.
Photo eye is out of alignment: There are photo eyes on either side of the door. Between these photo eyes there is an invisible beam that when broken, prevents the door from closing. If your garage door creates problem while closing, check to make sure these photo eyes are not misaligned.
Track is out of alignment: It can be a very serious problem if your overhead door track is out of alignment. The unaligned track can create a problem for the door to move. If you notice gaps between door rollers and rail, call a professional to repair it. Do not try to fix the problem on your own.
Hope, the given list help you find the problem with your malfunctioning door. If you have any question or any kind of problem with your door, call us today and let our professional technicians give you the solution.