Regular maintenance of your garage door and garage door opener is vital for smooth and efficient operation. At Hall Garage Doors Toronto, we offer a wide range of garage door services including door installation, repair, maintenance and other services. Whether you want to replace your broken garage door springs or need to install a new garage door opener, we are here to help. We specialize in both residential and commercial garage doors and are committed to providing only the highest quality solutions.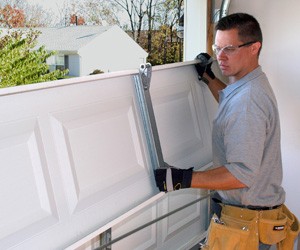 All our technicians are experienced, trained, licensed and insured. So, you get peace of mind knowing that your door and property are in safe hands. We provide 24/7 emergency services to our clients across Toronto. Whenever you experience some issue with your door, just make us a call and we will reach you within a few minutes. We implement state-of-the-art techniques to keep your door running for years to come. We are your local garage door experts you can trust for any kind of garage door service in Toronto.
Our Wide Range of Hall Garage Doors Services in Toronto Include:
New Garage Door Installation
Garage Door Opener Repairs
Broken Garage Door Spring Replacement
Broken Garage Door Cables
Garage Door Panel Replacement
Garage Door Opener Remotes
Garage Door Roller Replacement
Garage Door Weather Seal Replacement
Complete Garage Door Replacement
Garage Door Repair Parts
Emergency 24-Hour Garage Door Service
Garage Door Repair Maintenance Plan
Why Choose Us?
When it comes to garage door service, we are the #1 choice in the Toronto area. We always strive to deliver the best possible services to our clients. We understand that a garage door is one of your huge investments and you want someone who could help in protecting that investment. Our technicians are here to provide effective garage door service that you can appreciate. Customer satisfaction is our topmost priority and we can go the extra mile to achieve it.
Our Features
Licensed, Insured & Bonded Technicians
24 Hours A Day & Seven Days A Week Service
Regular Periodic Maintenance Program
Professional, Prompt & Reliable
Affordable Pricing
High Quality Products & Services
100% Customer Satisfaction
Hall Garage Doors Service in Our Forte. To Book An Appointment, Just Call At 416-639-2446