At Hall Garage Doors Toronto, our adroit technicians can adjust, install or replace garage door springs in a timely and professional manner. Garage door springs are the most crucial part of the door and they work under a lot of pressure. That's why, it is strongly recommended to contact our garage door professionals in Toronto for any kind of job associated with the door springs. We have a team of garage door specialists who are skilled to handle both torsion and extension door springs efficiently.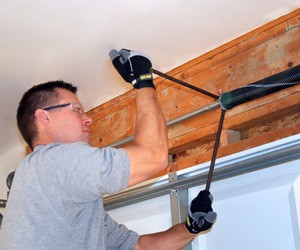 Garage door springs are liable to support the heavy weight of your door. A damaged or broken spring may lead to immense physical and property damage. So, it is vital to visually inspect the springs of your door and if you find any faulty spring, contact our experts as soon as possible for the replacement job. We are a 24/7 business, so you can call us anytime – midnight or early morning. We have a large inventory of various garage door parts that helps us perform the service job right on the spot.
Common Garage Door Spring Repairs
Damaged or worn out garage door springs is one of the most common problems that our professionals solve. We are trained to handle any type of garage door spring regardless of the size of the spring or door. Some of the most common problems we troubleshoot include:
Broken Torsion Springs
Broken Extension Springs
Replacement of Extension Spring Safelyafely
Complete Spring System Replacement
Broken Spring Cables
Spring Balancing
Why Is It Important to Seek Professional Help?
Professionals are professionals, they have the right experience, the right tools to perform the task efficiently. There is no substitute for an experienced professional with the right equipments. So, you can never overlook this fact, especially when it comes to spring replacement. However, there are some garage door repair and maintenance tasks that you can try on your own, but spring replacement should not be on that list.
At Hall Garage Doors Toronto, our professionals have the expertise and techniques to safely replace or adjust the springs. Just leave all your garage door related worries to us. We will handle them all. We would be glad to answer all your questions and also guide you about garage door spring maintenance.
Hall Garage Doors Toronto is Your Local Spring Replacement Expert. Call Us TODAY