What Is The Energy Efficient Overhead Door?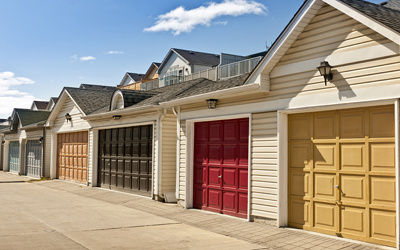 Energy-efficient garage doors can make the lives of homeowner easier. It not only helps to maintain an ideal temperature in your garage but also helps to lower the energy bills. For this reason, it is necessary to invest in an energy-efficient garage door designed with proper insulation.
The insulated overhead doors also offer excellent soundproofing benefits. When it comes to choosing the energy-efficient garage door, there are a few essential things to keep in your mind, such as:
Check Insulation Levels
R-Value: The R-value of an overhead door is a combination of insulation material and type of insulation utilized inside the door. The higher R-value is considered to provide better insulation.
The Potential Air Leakage: Inspect, how easily or quickly the air inside the door can escape from the leaks around the garage door.
Garage Door Material
You can choose the steel, aluminum, wood or composite wood doors for your garage. But, on the top of the material utilized, you can select a door with added insulation in the form of polyurethane or polystyrene foam. The thicker the foam is, the higher the R-value will be. It offers better insulation without the added thickness and usually applied as a spray foam inside the door.
Three Insulating Options
Single Layer doors having no insulation
Double Layer door having standard polystyrene insulation
Triple Layer door includes thicker polyurethane or polystyrene insulation, and it offers the most insulating value.
Windows Option
If you are planning to install an attractive window to your energy-efficient garage door, it can weaken the insulation. Choose the double or tripled glazed windows and low emissivity coating to avoid air transference.
Looking For Energy Efficient Door?
After knowing everything about energy-efficient garage doors as mentioned above, if you are looking for the insulated garage door in Toronto and need professionals help, reach us at Hall Garage Doors.
Our team of professionals can not only assist you in choosing the energy-efficient door but also help in keeping your door maintained life long. We are a one-stop solution for garage door installation, repair and maintenance.