A Way To Avoid Garage Door Repair Scams: Things To Look Out For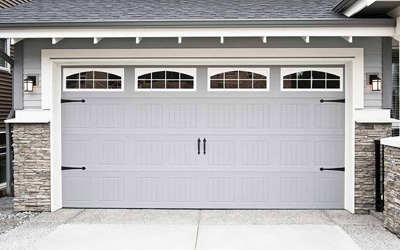 Your garage door is not only a single largest moving object in your home, but the most likely entry point that needs to be in good condition. Whether you need to repair your broken garage door lock or desiring to install new opener, you need an installation company you can trust. Even, if you don't want your garage door replaced and repaired too often, then you must look for all warning signs of a garage door repair scam.
Below are the few helpful tips that keep you away from any type of garage door repair scam:
Use Internet

A point when something went wrong with your garage door, the first thing you must do is to make a proper use of the Internet. With the help of Google or Yahoo, you can easily locate the best repair company and have a list of top listed ones.

Make A Call

If you don't want to work with a scammer, then you must prefer to talk with garage door specialist over the phone. Being a homeowner, you make sure not to make any final deal without doing proper inspection and communication.

Ask For Details

One must discuss all the essential questions and determine the full extent of the problem with the garage door expert. If the company is giving you a high estimate on repair cost, then you must prefer to ask the price from another before fixing a deal.

Long-Time Guarantees

On one side, a long-term guarantee sounds good but it might be a warning sign of garage door repair scam. Make sure, you must go with guaranteed services in terms of both quality and durability.

Check After Arrival

Once the professional arrives at your home, you make sure to inspect him or ask for a written estimate. If you have any confusion related to charges, then ask for the clarification before a start.
Whenever the replacement and repair are necessary, make sure you get the right door system or component for you. If you are looking for trustworthy garage door repair services, you can hire our experts at Hall Garage Doors.