Few Tips To Stay Safe While Using Your Garage Door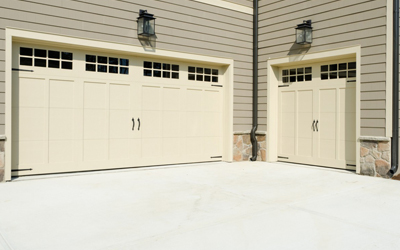 Have you ever imagined the situation like if your garage door simply falls on you or your child? If no, then you might think about it and should aware of accidents that a garage door can cause. It's lead to permanent brain problem or even death due to its poor functionality or improper installation. To avoid such kind of condition, one has to go through a little family education, careful supervision, and consistent maintenance. These garage doors are not your enemies but one has to use them properly to make sure they won't hurt you.
To keep yourself in a safe mode, follow these garage door safety tips:
While working with your garage door, make sure you and your kids never stand near the garage door especially when it is operating.
If you find any kind of aging signs with your garage door, then you must consult with a technician for its replacement.
It's necessary to maintain and inspect your garage door regularly once in a month through an expert technician.
If you found your garage door broken, then never perform any kind of DIY method and always prefer to call a professional to handle such kind of condition.
You must teach your small kids to avoid playing with garage door components and keep their hands away from the door sections.
Never leave your garage door partially open as it can fall anytime and also impacts the home security.
A falling garage door can cause you severe injuries and your family members. It's strictly advised to replace your malfunctioned garage door component on time by following regular professional inspections. Either the issue is going to the spring or opener, you must call a garage repair services for your safety. In order to attain professional garage door maintenance services, you can choose our skilled technicians at Hall Garage Doors.