The Advantages of Having a Steel Garage Door
Thinking about changing an old garage door? Are you confusing with different types of material that available in the market? Don't worry, before buying a new overhead door, you need to consider the advantages and disadvantages of every type of material. It will help to choose the right door for your garage.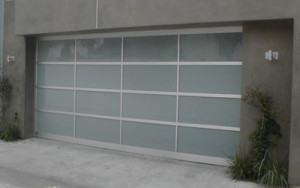 A garage is the first place that gets the attention of your relatives, friends, and colleagues when they visit your house. At this present time, homeowners have plenty of options before when it comes to choose the right garage door for their most important part of the house. But sometimes, it also leads to some confusion. Fortunately, you can get help from a garage door professional. But if you are thinking about to buy a steel door, let's have a look on some effective benefits of steel material.
Durability: When it comes to buying a door that is durable and last long, nothing comes close to steel material. These doors are obviously stronger and durable than other materials. Steel doors are a good option for those who have heavy machinery and large vehicles. These doors require little maintenance as compared to wooden doors.
Energy Efficiency: It is very crucial that you install an insulated door in your garage. These doors are highly insulated with polyurethane and play an important role to keep your garage cool during the summer season and warm during the winter season. It helps to mitigate your energy bill and save you a lot of bucks on electricity bill.
Enhanced value: Every home owners do many things to enhance the value and increase the curb appeal of their house. For it, they develop walk in area, plant some beautiful plants in the lawn and much more. But do you an overhead door also play an important role to enhance the curb appeal of your house. Steel garage doors come with different styles and various models are available in the market. You can buy any one of them as per your requirements and budget.
Affordability: As you know, there are various companies that manufacture different types of garage doors. Every door comes with different price tags. But the steel garage is one and only door which is affordable. Means, you don't need to clean out your bank account to buy it. But if you are thinking about to buy a wood door, it may affect your budget.
Maintenance: If you buy wood doors, you may need to pay more attention for its maintenance. To protect your wood door from rot and other problems, you need to paint it over and over. But steel overhead door requires less maintenance than other material. These doors require just a little grease to perform as you want.
Steel makes sense and it delivers safety and security and also helps to add value to your property. Whether you want to install a new garage door or just want to repair your old door, Hall Garage Doors is here to support you.