Sure Signs that Your Garage Door Needs Replacement by Experts
Garage door is one of the most important part of your garage, keeping all your belongings safe and sound. It protects your garage from outer disturbances such as rain, wind, snowfall and almost everything. If something is that important and doing so much of work, surely it demands that much of care also.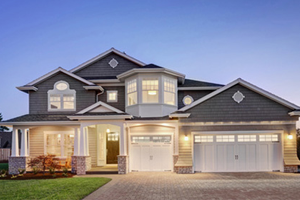 Is your garage not working the way it you used to before? Is it creating too much problems for you while operating? Chances are that your garage door needs some repair or even a replacement.
7 signs that your garage door needs replacement:-
Broken parts
Garage door is the entry gate to your garage and if the door has some broken parts like wires and cords, it may get difficult for you to operate it.Although these can be replaced, but if the damage is done more than this, it's advisable to replace it completely as giving labor and maintenance costs again and again is not a great idea
Not Smooth enough?
If your garage door is shaking and not operating smoothly, chances are that it has some broken parts making it function this way. So, replacing can be a good option as you don't want it to create more trouble.
Increased electricity bills
Increased electric bill refers to the damaged insulation making your HVAC unit to work more in order to get to the ideal temperature. You definitely don't want to pay more every month, instead get the door replaced immediately.
Noise
A garage door making too much noise is calling for some trouble. Parts of garage might be out of oil. If things get worse, it can also lead to permanent damage, causing complete replacement of the door
Frequent maintenance
If your garage door is asking for maintenance occasionally, you should better replace it. Why to spend on labor and other stuff every time, rather get a new door installed and save money.
Hard opening or closing
If you have to put in a lot of efforts to open or close your garage door, chances are that a lot of wear and tear has taken place inside and you need to check it out. It also poses as a risk to the security to the garage as there may be a time when you just can't close or open it, inviting great trouble.
Security
If your garage door is out of date, you might be missing on the latest security features such as sensors, remote control and much more. These features will not only protect your garage like anything, but also keep it smooth and secure.