What Are Sectional Garage Doors?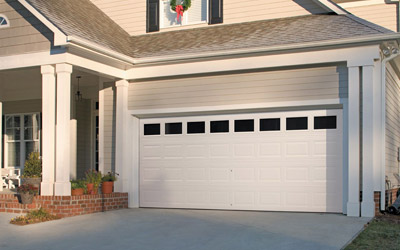 If you are planning to buy a new garage door, there will be a lot of questions coming in your mind. After all, it is the biggest investment you will be making. It is vital to buy the right garage door for your home or office to ensure complete security of your family or employees. Sectional garage doors are quite popular these days as they are sturdy and durable. They are an ideal option for people concerned about safety and security.
Sectional Door Operation

These doors have a lot of qualities and can perform for years to come. They have horizontal panels which are connected to a series of hinges. The folding action takes place at the hinges. The door is drawn to upward direction into the horizontal frame attached below the ceiling. It is essential to maintain the condition of your door for smooth and hassle-free functioning.

Material

Sectional garage doors are available in a variety of materials such as steel, fiberglass and wood. Check both pros and cons of the material before you make any decision. Wood doors are sturdy but tend to crack after a few years, whereas steel doors offer efficiency and durability. Fiberglass doors are affordable but lack the durability factor. So, choose the material as per your requirements and atmospheric conditions.

Advantages of Sectional Garage Doors

They are ideal for homes with narrow driveways.
They don't require much space to perform.
They add style and sophistication.
They perform smoothly for years to come.
If you want your door to perform reliably, then it is important to get it checked and repaired by a professional. At Hall Garage Doors, our professionals have many years of experience in installing and repairing any make and model of garage door.