Is Your Garage Door Ready For Winter? Here Are Tips To Winterize Your Garage Door
Winter is almost here and the temperature is falling fast. Nowadays you may busy to prepare your house for the coming cold season. Every time when you open the door of your garage, the cold air fills your garage. If you use an overhead door several times in a day, it is not going to be a never ending battle between cold air and energy efficiency.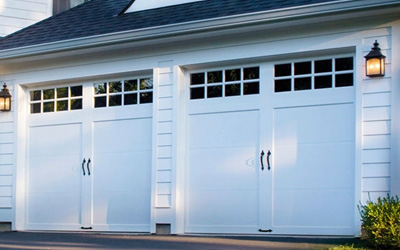 An overhead door is the largest entry point in your house. Just like other areas of your house, it also requires regularly scheduled maintenance to perform well in every season. An unprotected overhead door is the best entryway for pests and insects. During the winter season, they will come to your house to get shelter. By winterizing your door, you can protect your home and mitigate energy costs.
Here are some effective tips to winterize your door.

Check weather stripping: Have you looked for the weather stripping around the overhead door? When you use your door on a regular basis, the stripping takes a beating. You should replace it to keep dirt, pests, bugs and other debris out. Carefully inspect it and find if there is any wear and tear sign or gaps along both the top and side weather stripping, call a professional to replace it.
Insulate the door and walls: In order to keep warm air inside the garage, it is crucial to insulate the overhead door and walls. To insulate the door, people can replace the entire door with a new insulated door. But for the walls, you can consult with your local home contractor. He can give an advice on the best insulation for your walls.
Check all moving parts: It is very crucial to check all the moving parts of your door on a regular basis before the temperatures become freezing. Check them for proper lubrication.
4. Examine the track for debris: Track of the door gets debris easily. Remove dirt build up and dust from the track for the smoother operations. While you are going to check track to remove debris, also check other hardware like hinges, handles and latches.
Clean the door: Washing your overhead door on a regular basis not only enhance the look of the door, in fact, also increases its lifespan. It protects your door from damaging build up. You can use a mild household detergent powder to wash it.
Clean the space: During the winter season, when it's snowing outside, probably you will like to park your car in the garage. But if you have furniture, garden tools, and boxes in the garage, you will not be able to park your car. Before the winter season start, take some time from your daily schedule and clean out the space.
Here you have it. Make sure your overhead door is ready for the cold season and helps you to keep your utility bills low. For professional assistance, you can make a call to our licensed and experienced technicians at Hall Garage Doors in Toronto.