What's The Right Time To Install A New Garage Door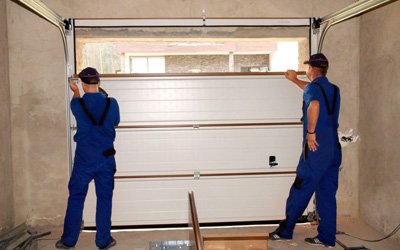 A garage door can perform reliably for years to come depending on how much maintenance you provide to it. However, you can't expect a door to last a lifetime as there will come a point when you would have to replace it. But, what's the right time to replace a garage door? When will you know that your door has become old? Here, we will guide you about a few signs that homeowners should watch before they call our installation team.
Major wear and tear
All good garage doors tend to deteriorate with time. Some serious signs are wear and tear like cracks that are deep and irreparable. This not only makes your property vulnerable but also have a negative impact on the value of your home. So, it is good to install a new garage door and say good bye to the old one.
More repairs – less use
Do you call a repair service more often? If yes, then surely it is the right time to install a new door. As garage door gets older, they demand more maintenance and repair. Instead of spending money on an old door, it is good to buy a new one.
Performing for more than two decades
If your garage door has been performing for more than two decades, you should think of replacing it. That's because, these days, doors are more energy-efficient than their predecessors from 20 or more years ago. You can save a lot on energy bills and also get a door that can be handled with automatic openers.
Want to upgrade the door
These days, garage doors are equipped with a lot of cool features that provide comfort and safety. If you want to utilize those features, it is advisable to replace your old garage door quickly. It will add an extra layer of security to your home and improve the curb appeal of your property.
If you want to replace your old garage door, call our experts.