Get Your Garage Door Insulated & Enjoy These Benefits!
Your garage can be more than just a garage, provided you insulate your garage door. An insulated garage door will not only protect your garage from all the external disturbances but also let you use your garage for various purposes. It gets very difficult to go in the garage during harsh winters or summers and carry out any activity inside.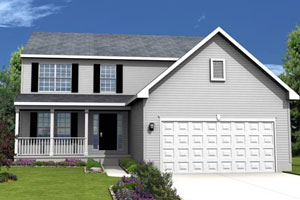 Insulated garage door can give you a lot of relief in this regard by giving your garage that perfect temperature, you always wanted.
So, get your garage door insulated and enjoy the following benefits.
Benefits Of An Insulated Garage Door:-
An insulated garage door proves to be a great option, if you are looking for ways to cut down on your energy bills. It will help in keeping the heat and cold outside your garage, making your HVAC unit work less to maintain adequate temperature. A little investment for cutting down on the energy bills is a good idea actually!
Makes You Use Garage Throughout The Year
Most of the people will get it insulated for this very reason! Your garage can get very hot or cold during summers and winters respectively. This makes it very difficult to go in the garage at those harsh times and do your respective work. With insulated garage door, you will have no effect of the external temperature inside your garage.
Do you feel disturbed by all the external sounds popping in your garage, when you are in there? If yes, insulated garage door can help you greatly. Apart from restricting the heat and cold, it is very much capable of doing the same with sound. This will let you be at peace, while you are working or doing anything other in the garage.
It is very common to see your vehicle getting too hot or cold during a harsh climate. Your vehicle is parked inside for more than 12 hours and can get really hot or cold, making the vehicle's engine work even more. When you insulate your garage door, the temperature inside the car remains maintained, thus resting the engine of your car.
Increase Home's Re-Sale Value
An insulated garage door will not only help in adding a curb appeal to your garage but also increase its value among buyers. We have seen a lot of buyers preferring those homes more which have insulated garage doors. When one is looking to buy a house, one looks for the complete package. So, it is sensible to invest a little and reap in more profits!
Get Your Garage Door Insulated Today!
Now that you have known the benefits of insulating your garage door, you must be looking forward to insulating it soon. Look no further, our experienced team will help you get your garage door insulated to perfection!