Garage Door Trends That Will Rule In 2017
A garage door is an important element that improves the curb appeal of a property by complementing its looks. It not only provides protection to a vehicle and home, but also helps in increasing its resale value.With so many models and categories available in the market, every overhead door manufacturer is struggling for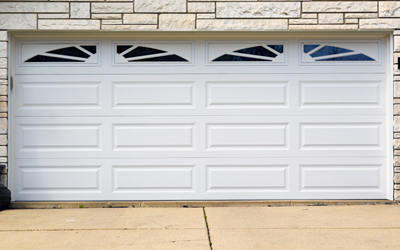 more sales that can only be achieved by following the latest trends.Since a residential garage door can greatly make or break the appearance of a home, its better to purchase a door that offers unique and trendy looks.
Some of the popular overhead door trends to follow are:
Faux Wood: Alike the wooden entrance doors that are meant to provide elegant looks to your home, a timber garage door is designed to offer aesthetic appeal to a garage and entire property. If you aren't financially so sound to opt for wooden garage door installation, you can go for faux wood appearance that is offered by fiberglass and steel doors. Such door categories look similar to timber, yet are much more stronger and durable compared to wooden ones.
Unique Styles: Instead of opting for a design similar to the one your neighbor recently installed, go for installing unique overhead door styles that have potential to become a trend. Few of the overhead door styles that can be customized into adorable designs are farmhouse, contemporary, French, carriage and Spanish.
Large Windows: Another popular door trend that is gaining worldwide popularity is large windows that are cut on the door panels. This trend is greatly responsible for enhancing the looks of a garage along with improving its insulation. Unlike small windows, the trend this year has proceeded towards large windows that allows the natural light to enter inside the garage that makes it appear larger than it actually is.
Weatherproof Paints: If you aren't financially too sound to afford a new door, opt for turning your old one to brand new looks by painting it with weatherproof paint.

These are the few garage door trends that can surely help you to own a show stopping door. If you are looking to install a modern overhead door, feel free to consult our professionals at Hall Garage Doors.