Your Garage Door Needs A Christmas Change: 4 Decorating Ideas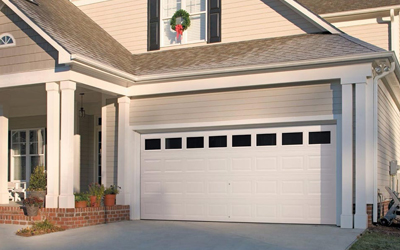 Christmas celebration is the time to decorate your place from your home interiors to outdoor storage. Although a garage door is the most neglected areas of your home exteriors, a creative decoration can deliver a great Christmas spirit to viewers. While decorating the garage door, there is no need to go top in decorating, only need to prepare with few decorating tips. By implementing few simple touches, one can turn his preparations into the appealing holiday season.
For the coming Christmas celebrations, you can make use of below-decorating ideas to deliver curb appeal to your garage door.
1. Beautiful Lighting
Among numerous decorating ideas, adding twinkling lights to the garage door is a great thought. One can easily think of such quick decorating idea and surround the doors with unique lighting option. By doing such decoration, your door ensure you get full functionality during this long winter season.
2. Decorative Stickers
Another beneficial decorating tip is to decorate out the doors with some kind of magnetic or vinyl stickers. These kind of stickers are more durable as compared with the regular window sticker. It's time to design out your door with amazing winter characters to enhance the door's appeal.
3. Use Holiday Signs
One more good way to welcome your friends and relative is using cute holiday signs on the garage door. The creation of holiday signs offer catchy phrases such as joy, happiness and believe. You just have to make use of two corresponding signs and place them on both sides of the door.
4. Holiday Projectors
In order to add a dazzling look to your garage door, one can also make use of a projector to deliver seasonal Christmas message or image. It's your own choice whether to use these devices with sound or without. Simply, you have to focus on the garage door and display holiday scenes to enjoy a beautiful moment.
By giving few festive touches to your garage door, you can enjoy a wintry magic this Christmas time. Along with such updates, make sure your garage door does not contain any kind of cracks or inspect it through professional technician. For effective garage door repair services, you can hire our skilled technicians at Hall Garage Doors.