3 Common Types Of Garage Door Opener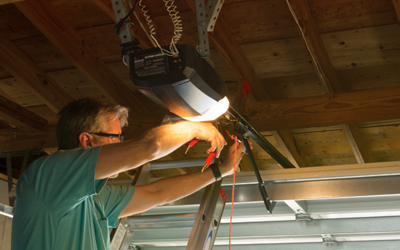 A garage door opener allows you to open and close the door automatically. It means it gives you easy access to operate your overhead door and improve the security of vehicles and other material placed in the garage.
When you explore the market, you will find various types of garage door openers and choosing the right one will be overwhelming to you. So, here is a guide to help you in selecting the appropriate overhead door opener.
Common Garage Door Openers
Chain Drive
Chain drive opener utilizes the metal chain to operate the door. But, these are the noisy door, and you may be looking for the quieter one that could not disturb you. Moreover, this kind of doors was used years ago, and now rare home-owners use this.
Belt-Drive Garage Door Opener
This is another type of door opener that functions similarly to the chain drive system, but it utilizes a belt instead of a chain. The belt makes the functions quieter and smoother. And, it is a good choice, especially for residential areas.
Screw Driven Opener
The screw driven opener does not require any chain or belt to open and close the garage door. Its motor itself functions and travels using the track to keep your door up and down. Its system includes the single moving part of the motor that results in lowering the noise and vibration. One of the best things, the screw driven openers require low maintenance.
At Hall Garage Doors, we have been serving installation and repair of the garage door and its other parts. Our team of garage door technicians in the GTA knows the ins-and-outs of all make and model of garage doors. We can help you to choose the right overhead door opener that suits your requirements. We are available 24/7, call us anytime to get emergency and same day services.