5 Advantages of Insulated Roll Up Garage Doors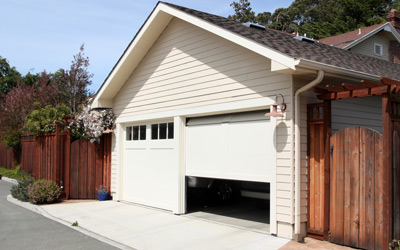 Installation of roll-up garage door means an excellent combination of security and convenience.Insulated roll-up garage doors are designed by incorporating a layer of foam insulation. Such type of doors turn out to be beneficial especially for the people experiencing low and high temperature throughout the year.
Commonly residents experience high temperature in summer and low temperature in winter which results in high utility bills. With the installation of the insulated roll-up overhead door, you can reduce the cost of utilities as well as grab several other benefits such as:
Enhanced Security
Roll up garage doors are made of steel and strong enough to a deterrent for burglars. These are not easy to break in, so you should consider installing a steel roll-up door to prevent unauthorized access.
Easy To Operate & Maintain
When you are living in an area that has regular winds and rain, you should install a garage door that handles all weather condition. The roll-up door can bear up with almost any weather condition for as long as possible.
Space Saving
The roll-up door merely moves up and down, so you don't need to pay attention to clear the space right behind the door. Moreover, you will have enough storage for your vehicle or to place other accessories.
Durable
On an average, a roll-up garage door can last for maximum 20 to 30 years and more if you provide proper maintenance. So, you can rest assured with peace of mind to save your garage door replacement cost.
Increase Value Of Your Home
The roll-up garage doors come in a variety of colors, material, and style, so you can choose the one that suits your residential and commercial premises exterior. Thus, investing in a high-quality garage door can help you to increase the value of your property.
If the benefits mentioned above sound appealing to you and you are looking to install roll-up garage door at your home or office, feel free to contact us at Hall Garage Doors. From installation to repair, We are leading garage door services provider in Toronto.