5 Common Garage Door Opener Issues That Must Be Noticed Early
There is no fixed time when your garage door opener malfunctioned and you need a likely repair. An opener is that moving part of the garage door that needs a regular lubrication, otherwise it can break or cause injury. There are too many issues that come with its malfunctioning, but the common is with the spring which performs a major role in lifting. Being a homeowner, you must inspect the door and search the problems going with your garage door opener.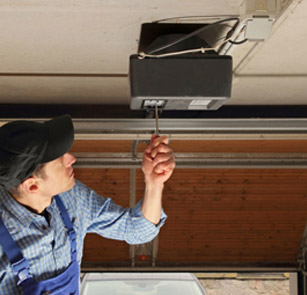 Here are the most common issues that you can found in garage door opener and for the proper repair and adjustment, you can call a professional:
Wall Switch Issue: A garage door opener can not operate without a remote or a wall switch so you must make sure about the motor unit that is plugged in. If there is any issue with the circuit breaker or fuse, you must go for the professional repair.
Broken Spring: The spring is that functionality of the garage door that makes it lift up and down. The common issue come with the spring is the fatigue coils at a certain spot. One can inspect the spring annually to check its reliability. If your door is not giving proper balancing and unwanted noise, then it's time to repair the door identity by a professional help.
Damaged Garage Door Cable: The importance of the garage door cable is same as the spring as it is helpful for controlling the raising and lowering mechanism. The garage door cable keeps the smooth movement of the door and eliminates the production of scratching sounds. If you found broken garage door cable, you can hire a technician for its instant repair.
Troubling With Security Code: A garage door with a security-code controlled feature is helpful for opening and closing the door safely. The remote technology not always remains perfect and sometimes fails to operate. If you are going with this issue, then it's better to go with the expert technician as soon as possible.
Rubbing Noises: Sometimes,when you open and close the door, opener gives rubbing noises from the tracks. You can monitor this problem by inspecting the door's movement and check the alignment of the door rollers. To get relief from this problem, you can call a garage door specialist for a complete inspection.
It is very frustrating situation when we are dealing with the poor functionality of garage door opener. Whenever you find issue with the opener, it's better to call a professional on instant basis. For the trusted garage door services, you can hire technicians at Hall Garage Doors.