4 Reasons To Choose Timber Look Alike Garage Doors
A natural wood finish is sure to enhance the value of a property, no matter, it's in the form of a garage door or fence. So, you are really determined to beautify your home and have decided to install a new timber garage door. Yes, it is a good choice, but are you ready to take off those extra hours to maintain it regularly.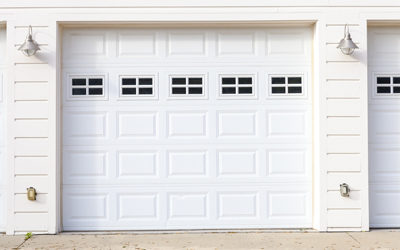 Before investing your hard earned money in purchasing a wooden door, take some time to consider other options that exhibit the looks of wood, but overcome all its limitations.
Some of the reasons to choose timber-look overhead doors are:
They are low on maintenance: Timber-look garage doors are not made of timber, instead they just look alike wood. They are generally manufactured using synthetic materials and metal. The biggest benefit these doors offer is that they require very little upkeep or maintenance. There is no need to reseal or paint them periodically.
They are often more affordable: A worthy benefit offered by these wooden alternative is that it involves lower production costs. This means timber alike doors come with a smaller retail price tag which actually makes it affordable for homeowners who are on a limited budget. You can also install timber look panels on other door materials too.
They are termite & rot resistant:Real wood overhead doors are on a high risk for damages, including rot and termite attacks. This limitation is overcome by timber look doors which are completely termite resistant. These fake wood or fiberglass doors doesn't rot, warp, shrink or split. Moreover, they are typically safe and made from non combustible materials. This allows them to last longer compared to wooden ones.
They are available in varying designs: If you are looking to install a garage door that matches the complimentary colors of your property, then timber-look alike doors are an ideal option. They are available in a wide array of designs, colors and styles to choose from.

Timber-look alike doors offer many great benefits, when it comes to buying a great door that looks similar to wood and is affordable too. If you'd like to find more about timber-look garage doors, get in touch with your local installers at Hall garage doors.