4 Garage Door Maintenance Steps To Take These Winters!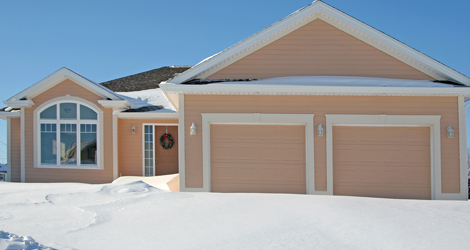 Are you facing performance issues with your overhead door? If yes, the reason might be the harsh winters that are inhibiting your garage door to restrict its movement. Most of the homeowners don't concentrate on the door problems, until and unless they completely stop working.To ensure your residential garage door performs smoothly,its advised to maintain it properly before the oncoming of winters.
Some steps you need to follow to preserve the functionality of a garage door includes:
Clean it inside and out

Since the giant overhead doors are installed in the exteriors, they are likely to attract and gather dust, pollens, dirt, sand and other tiny pollutants. It's better to clean it using detergent and water to prevent the dust from collecting on the tracks, rollers and in the seals. To make your automatic garage door look beautiful all around the years, try washing it frequently.

Look for broken parts

When it comes to heavy overhead doors, even the minor door problem can turn out to be dangerous. It is recommended to inspect it at least once in a month for any damaged door elements, especially the spring, hinges and rollers. To recognize the wear and tear, you should be familiar with each door component and its function.

Tighten the nuts & bolts

with daily usage, the overhead door components had to undergo friction which loosens the parts such as nuts and bolts. In order to maintain the door performance in winters and to avoid any unusual sounds, its advised to tighten the nuts and bolts every one or two months.

Check the door balance

It is one of the common problems homeowners often face. If your overhead door is reversing back or is demanding more force to open up, there might be some issue with the door balance. For efficient door operation, you should get your garage door inspected and aligned with help of experienced door technicians.
These are some of the common garage door maintenance tips you should follow for smooth door operation. If you are looking for a full service overhead door company in Toronto, feel free to contact us at Hall Garage Doors.