4 Amazing Reasons To Install An Aluminum Garage Door Frame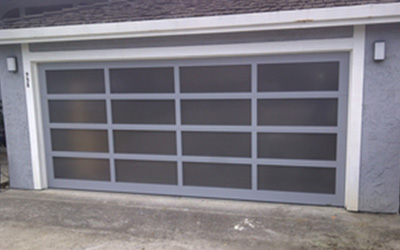 Do you want a beautiful yet durable garage door? If yes, you might get confused in choosing the right material that not only makes your giant door look modern but also induces it with a sturdy character. Though overhead doors are available in different materials and shapes, aluminum is considered one of the most durable one.
In case, you own a wooden or tradition garage door, don't worry by installing an exterior aluminum frame, also known as cladding, the door efficiency and strength can be greatly increased. Few of its other benefits include:
Looks Attractive
A self designed aluminum frame not only enhances the beauty of your overhead door but also provide it with a unique outlook. We are sure that your visitors will appreciate your choice of going with an aluminum frame.
Lasts Longer
Since aluminum doesn't corrode like iron and rot like wood, it remains in shape for years to come. Also, it won't need any frequent painting and staining to hide the signs of weather damages, especially in the rainy and snowy season.
Smooth Appearance
Compared to the wood and timber material whose surface it often rough and coarse, aluminum offers a smooth finish to your overhead door frame. If you are opting to install an aluminum frame, cover the joints with a sealant and fix the door frame over it.
No Maintenance
One of the greatest benefits of aluminum door frames is that they require very little to no maintenance. They just don't rust in moist weather and also don't fade in the sunlight. Aluminum material used in the door manufacturing process is coated with a weather resistant protective layer which makes it lasts longer.
So, these are some of the common reasons to invest in an aluminum door frame for your garage door. If you are looking for a full-service overhead door company in Toronto, feel free to contact our licensed technicians at Hall Garage Doors.