3 Reasons Why You Should Avoid The DIY Garage Door Repair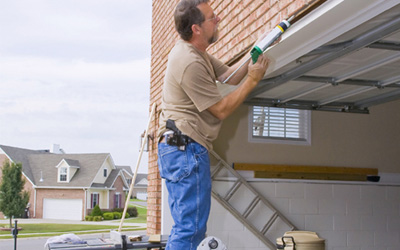 Due to shortage of time, you may prefer to repair the garage door by yourself rather than hiring the expert. Although, a person with a good knowledge of various technical tools can repair the issue if it is minor. But, every garage door owner is strictly suggested to never handle the major repair issues with your garage door.
It's one reason is, garage door has a small component which once have been opened, you may not able to fix again. Moreover, it could be a risk to other unbearable damage if you neglect the suggestions. Such as:
Physical Injury
If your garage door requires major repair, it may be risky to handle by an individual. One can get the minor injuries like bleeding in fingers, scratch on shoulder or arm, etc. Most of the garage door made of iron, aluminium or even wooden are heavy in weight. Handling a heavyweight garage door may deliver a major injury.
Damage The Garage Door Material
The garage door is used to keep the multiple items including vehicle, equipment, lawn items, etc. On the other side, the garage door is installed a spring which is the bigger risk factor to put your garage door on the floor forcefully. All this can bring all the material in a risk even the surface may get damaged.
Damage The Garage Door System
A high-quality garage door lasts for more than 15 years if you keep them secure from unexpected damage. There are some people who take the word 'Care' in its premature mechanical cleaning. All this result to damage your door functionality and create other issues to use it.
So it is advisable to consult with the professional garage door repair company such as Hall Garage Doors. We have a team of experts who specialize in providing 24/7 emergency garage door installation, repair and overall maintenance services in Toronto.